The Best Trusted Fence Company in DFW, TX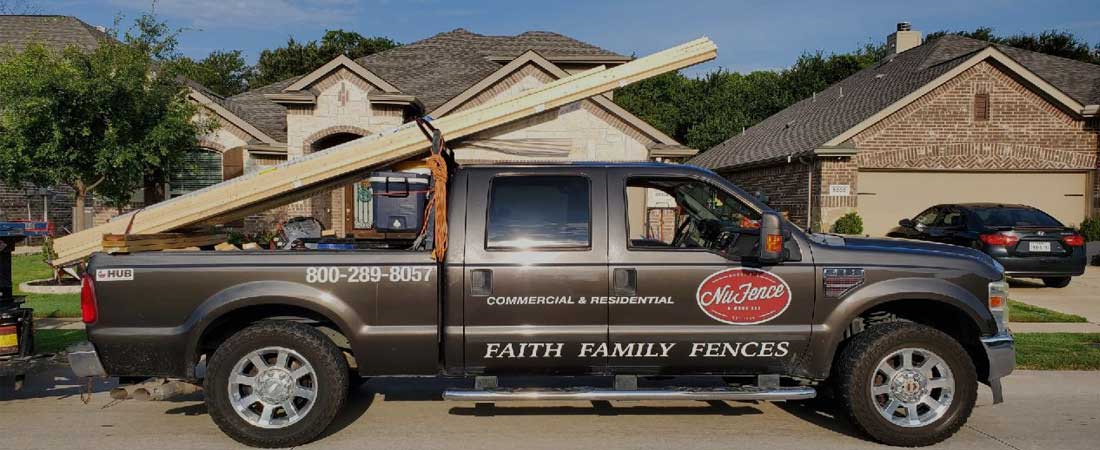 NuFence & Wood LLC offers the highest 5-star quality fencing installation services in all the DFW areas. We run a profitable business with Integrity, hard work & honest ethics. These aren't just words we say we live by!. When searching for "the best fence builders in the DFW metropolitan areas of Texas," look no further than our exceptional fencing & gate company at www.NuFence.com. When you want to add curb appeal and security to your fence and gates on the property, Call for residential or commercial services near you in DFW, you're at the right place.
CALL 800-289-8057 | Mon – Fri: 7 am – 5 pm
We can turn your vision for durable, stylish wood, vinyl, or metal, aluminum, pool fences and backyards into a reality. As a full-service company for fencing in DFW, to see your project from start to finish. Seek the leading fence company in DFW, TX, and the surrounding areas. Our company is family-owned and operated and has been since the beginning! We are an independent business that practices our beliefs of honesty and Integrity in each job we complete.
Each new fence installation project in DFW is run by our owner, who oversees the entirety of the work being- put into your new fence pool or wood fence. Our A-team is- licensed and insured and detail-oriented when it comes to their extremely competitive craftsmanship. We offer a wide variety of DFW fence and pool options solutions to choose from and use only premium products to ensure longevity!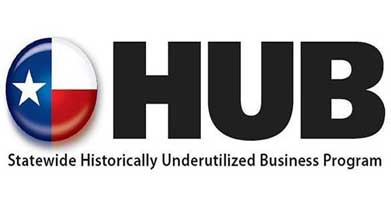 DFW Fence Installation
NUFENCE is your Best Choice for the Affordable construction of unique fences in all DFW area.
We understand the ins and outs of fence installation. We can help answer all questions about Fence Permits DFW. Our professional team of the best fence installers in DFW will also guide you through what happens for HOA Approval. We understand that outdoor projects such as a new pool or outdoor living space can be expensive, and it's common to want to save as much money as possible along the way.
Getting your fence installed with a fence permit in DFW is the best way to go!
If you are hoping to install a new fence at your home or business in DFW, we hope to earn your business. We have experience installing almost all types of Fences & Gates in DFW and can evaluate your unique project to ensure that it is delivered as expected.
Are you ready for a new fence? Call Us
1) Commercial Fencing Installation
2) DFW Custom Fence Building
3) Residential Fencing Repair DFW
4) Commercial Fencing Repair
5) Wood Fencing Installation/Repair
6) Chain Link Fencing Installation/Repair
7) Aluminum Fencing Installation/Repair
8) Vinyl Fencing Installation/Repair
9) Gate Installation/Repair
10) Balcony Installation/Repair
11) Residential Fencing Installation
Custom Fences DFW, North Texas
With our proven track record, you can feel confident when you pick our custom fence company in DFW, Texas, to provide you with fence installations, fence repairs, or other residential & commercial fencing services nearby. Suppose you are searching for a company for custom fencing in DFW that delivers first-rate service. Thirty years of experience, creativity, and expertise to each project and a dedication to quality.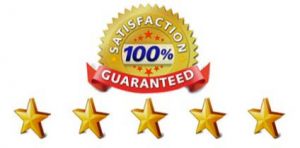 Ready for fence installation in DFW? We got you covered! Fence Repair DFW
We serve clients throughout DFW, TX, and the surrounding areas as the leading Fence & Gate Contractors for fence repair in DFW, TX. Our fence repair contractors enjoy ranch Style Wood fence restoration. We also install and build side-by-side wood fences using top name brand gear and techniques to guarantee a hardy and functional fence gate installation.
There are many fence contractors out there; you need to understand you are going with the ideal. Our dedication to residential fence repair in DFW, TX, has propelled us to have a 5-star score on google. In other words, we are hands down the best DFW Fencing Company. When you hire us, you're getting a team of general contractors with years of expertise in the industry. We know how to get the gate repair done correctly.
Balcony Railings in DFW TX
​Serving residences and businesses in DFW for many years, Our Fence Builders can design and install a balcony railing that's long-lasting and attractive. They are- created from the top quality materials in the industry. Pick from more than a hundred various products as we partner with you to put in a balcony railing DFW that complements your budget and style.
How Does NuFence Builders Compare to other Fencing Companies in DFW, TX?
We promise to give you honest best possible fencing solutions in DFW by taking the time to listen; You're a person who matters. Once we know the exact look, feel, and work you envision for your fence, we can help you create the keenest decisions for your materials.
In reality, we provide not only quality fences but also outstanding fence installation solutions. As the fencing installation in DFW that both repairs and provides fencing structures with exceptional ability, we offer aluminum, wood, and vinyl fencing installations and DFW fence repairs. That's why, when you select us for your fence company services, you can always make sure that you've made the right choice.
Why Choose NuFence & Wood LLC, as the Best Fence Company in DFW – Fence Builders!
We are purposefully choosy regarding the fencing products we utilize because we only provide craftsman quality. Our contractors possess an extraordinary eye for detail, finding and using the best materials in the industry. Reach out to us for a custom-made chain link, wood, vinyl, or aluminum fencing in DFW that is just right for your budget in addition to your requirements. It does not matter the style of fence you select. You can be confident it will be built to the highest standards.
Ready for Fence Installation Services Dallas-Fort Worth DFW?
All our repairs are done on time every time. Thus, we do our best to get your fence standing and built securely as quickly as possible. So, we minimize your waiting time during our efficient practices and techniques. From the consultation during the fence construct, our fencing technicians are readily available to answer questions, assist you in making intelligent choices, and giving a positive experience. While every fence installation service project in DFW is different, partnering with our professional and proficient fence installation team ensures you get a fence for the Dallas-DFW home or business that delivers on functionality, allure, durability, and style.
We provide installers for Security swimming pool fencing, wood fences, PVC fences, aluminum fences, and chain-link fences to choose from can surely build a retaining wall or gates for you. All your home security requirements make your house look even more attractive than it already is. NuFence & Wood LLC offers the best fence installation services in Fort Worth, DFW, and we establish that with every installation job that we do.
Custom Residential and Commercial Fences
Should you have a unique vision for your future fence, we can help you bring that to life. At NuFence Builders Dallas-Fort Worth DFW, we can work closely with you to make a fence that perfectly captures your vision. Our custom fences are sure to appear perfect while working just as well as every other Fence & gate installation job we do.
NuFence Builders Dallas-Fort Worth DFW provides the most dependable and beautiful fences to your residential and business properties. We understand the significance of functionality and look when it has to do with gate fence contractors, so we offer fence gate repairs DFW to our clients. Your homes more curb appeal to your property, increase and look better to add aesthetic curb appeal they will add more security home improvements for you, your loved ones, or anyone who uses your home.
Listed below are a few reasons you need to consider NuFence for installing your fence.
#1. You'll be satisfied with the ending project. As mentioned before, any project is not complete until you're completely 100% happy with our work's quality.
#2. Speed of work without sacrificing quality. We work on one project at one time; We put the same effort and attention to detail in every single project, which explains why we have SO MANY satisfied customers (and we are delighted at the end of the day knowing that our customers are happy!).
#3. Honest Pricing: a Complete Explanation of the estimate. If you compare quotes and want the very best Pricing (who doesn't?!), you'll want to make sure you understand the work done. We will personally walk through the whole estimate with you, ensuring that you know everything your buying, so there's no confusion throughout the process.
#4. Highest Quality Fencing & Gates installations. We only offer the highest quality fencing work. We don't cut corners, either in materials or our installation best business practices. We build our fences to LAST! Just us a call today for your FREE quote!
RESIDENTIAL COMMERCIAL FENCING PROJECTS WE DO:
Metal Fencing
Wood Fencing
Rod Iron Fencing
Vinyl Fencing
Agricultural Fencing
Fence Repair
Wrought Iron Fencing
Manual / Automatic Gate Installation
Chain Link Fencing
and much more, including:
Concrete Function
Stained Concrete
Stamped Concrete
Driveways
Walkways
Patios
Awnings
Decks
Retaining Walls
Pavers
FREE CUSTOM QUOTE
Our vinyl fences are excellent premium vinyl, designed to last and to look beautiful! Our premium quality vinyl fences are simple to take care of, offer an effortless but traditional look, built to last. While working together with our fencing company DFW, you'll be happy you did! You will get the very best expert fence solutions and professionalism from our specialists in the DFW/ Dallas/Fort Worth Metroplex areas.