The Best Fence Deck Company Dallas TX
Custom Fences Dallas TX
There are a Variety of Services For almost twenty years, we have been a member of the Dallas, and entire DFW Community providing Goods+and+services+throughout the state Of Texas. Hands down, we are the best ARBORS & PERGOLAS- PATIO COVER BUILDERS AND Custom Decks, along with being the best commercial DFW Dallas Fencing Company. With our proven track record, All the repair work we do is customized for your particular needs. You can feel confident when you pick NuFence and Wood LLC's team mom and pop member; we do custom fence company work near you in the Dallas, Frisco, Southlake areas. Feel content in the security you will gain partnering with us—residential fencing Installation.
1) Residential Fencing Repair
2) Commercial Fencing Installation
3) Commercial Fencing Repair
4) Wood Fencing Installation/Repair
5) Chain Link Fencing Installation/Repair
6) Aluminum Fencing Installation/Repair
7) Vinyl Fencing Installation/Repair
8) Gate Installation/Repair
9) Balcony Installation/Repair
10) Custom Fence Building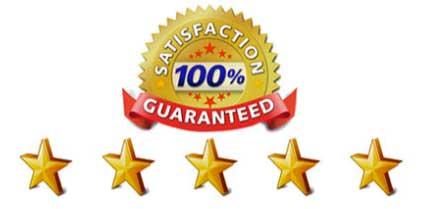 For more on Chain Link Security Pool Fences or more information, please call NuFence & Wood, LLC, at  800-289-8057.
REAL CUSTOMER TESTIMONIALS
ABOUT OUR COMPANY
The Best Deck & Fence Company serving the Greater Dallas-Fort Worth Metroplex ! Toll-free phone: (800) 289-8057
1) Other Link: https://www.nufenceandwood.com
2) Categories: Fence-Sales, Service & Contractors, Fence Repair
NuFence & Wood, LLC Serving Little Elm, Frisco, Plano, Mckinney, and all surrounding cities in DFW. Dba NuFence & Wood, LLC is your single source for affordable, quality fences, decks, driveway gates, automatic openers, and repair in Frisco TX, Dallas Fort Worth areas DFW, TX.
"Not only was NuFence contracted to replace my 15-year-old 6-foot picket fence with a taller, 8 foot, board-on-board fence, but so was my neighbor's (David Coy). As with any construction project, some obstacles arose. Kareem and his crew did an excellent deck or fence repair job in Frisco, TX, or DFW, working together with us to come to resolutions that were satisfactory to all. There were even upgrades made to the design of the fences that made the final product come out even better. The fence stain color was crucial to me so that it would match up with some existing stained cedar I have on my back patio. The stain could not have matched any better. David likes it so much that he says sometimes he pauses and stares out the window at the fence. He keeps saying, "It's gorgeous." And, "I like the detail work, and the architectural look, of the multiple step-downs." Also, "The sense of privacy resulting from an 8-foot fence, and board-on-board build, is far better than I expected." When it came to the final product, David and I were delighted with the new fences in our yards. We would recommend Kareem and NuFence to anyone looking to get a new wall."
Gary Turner

"My Experience with the owners at Nu Fence & Wood was Positive: I'm so impressed with their Professionalism, Punctuality, and Quality, plus the Responsiveness of Kareem and his wonderful wife. They built my fence four years ago and recently stained it and maintained the electric gate. Their work is excellent, and they were on time to get started. The owner is a great guy with good values and solid business acumen, and he cares about his customers. If you want a chain link fencing or wood deck or fence repair job in Frisco, TX, or DFW done right, this is the company for you."
V. A. K. Terry

"I needed a new fence and new arbor, and I needed it done. I have three dogs. They did the whole job in one and a half days, including raising one side of the fence two feet and placing extra posts in the back per my request to strengthen it further bc my dogs are significant, and they jump on the back wall when in the back yard since it runs along the alley. The arbor was also a massive job bc they had to remove an enormous wisteria. I also upgraded to cedar, and they used more significant wood pieces for support, so the fence is excellent. Kareem, Mack, and their whole crew are very professional. I will be using Nufence for subsequent fence staining as well."
DEREK MCCARTY

"Fence installation. Kareem is very responsible and professional. The quality of his work is excellent; even our property manager wanted to have his contact info. Great working attitude! I Will work with him again! The experience of dealing with NuFence was excellent. They were very professional in their dealings. The materials were exactly as we agreed upon, and they completed the work faster than they had committed to doing. I'm happy with the craft and the value. They were price competitive and a pleasure to deal with. I highly recommend them and would use them again."
JAMES COFFEY

"Excellent family-owned and operated company! They do great work. Give them a call. I can't say enough about Kareem Evans. A friend gave me his name, so I called, and he came out the same day. Initially, I thought he was going to look at my fence and give me an estimate. He fixed it on the spot (removed old nails and used long screws to get the cornerback together) and didn't charge me! Very professional, showed up when he said he would. The original fence builder never returned Read More."

"Kareem, the owner, whenever we spoke, was Positive: Affordable. Beautiful. Highly recommend. My wife loves EVERYTHING- excellent Deck or fence repair job in Frisco, TX, or DFW; guys, thank you again for everything."
Ben Lake

"Hired NuFence to replace and stain my fence in Little Elm. The crew was very professional, efficient, and kept the area clean throughout the whole process. Kareem is a great guy and was always very responsive to all my questions and concerns. I would recommend NuFence in Dallas to any of my friends and anyone looking for quality work and excellent customer service!"
Martha Carrillo

"In the past couple of years, I hired NuFence in Dallas to build a new fence and a new pergola for my home here in Frisco. They did a great deck or fence repair job Kareem is a great guy, very professional and detailed. His crews do concrete work in Dallas, He keeps the project managements for decks or fence repair job in Frisco TX or warehouses in DFW site location clean, and maintain good communication with their clients. I'd recommend NuFence to anyone, anytime and anyplace."
Tim Christle

"I would highly recommend NuFence in Dallas, Texas, to anyone wanting to stain their fence. Kareem, the business owner, was great and very easy to work with-Straight forward and honest. His crew showed up on time, and the finished product was excellent."
Amy Southern

"By far, the best company for your fence and-deck-installs in DFW. On-time and very efficient. I highly recommend them."
Bobbie Culberson