Patio & Patio Deck Builders Dallas, TX
Custom Patio Deck Builders in Fort Worth areas
If you need high-quality Patio & Deck Builders in Frisco, Arlington, Southlake, TX, you have come to the right place!
We're custom patio builders, and deck contractors who care about your specific needs and are prepared to follow you as we consider every aspect of your DFW home, your yard, along your new deck. Got an older patio deck in need of upgrading?
Allow our Patio Deck Builders to become your brand new Patio Deck Builders near you for Frisco, Arlington, Southlake, AREAS, and you are sure to be pleased with the results.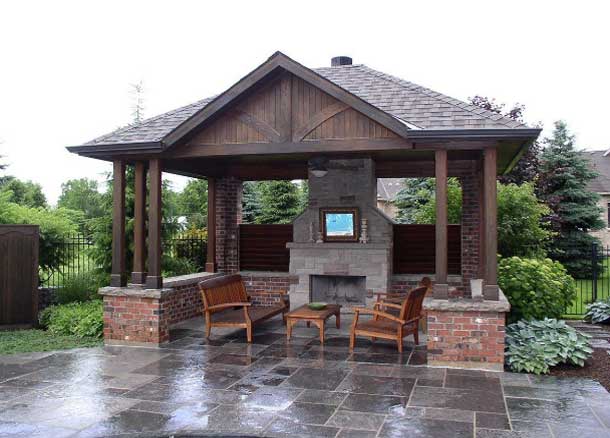 Professional Patio Deck Builders in Your Area
There are many deck patio builders out there, and it can be easy to become lost in a sea of information when you begin looking for the best Patio Deck Builders serving Frisco, Arlington, Southlake, TX. You might feel overwhelmed, confused, or frustrated as you hunt for the right option. Perhaps you will start to feel as though it's not worth all the effort–but never fear.
Nufence Patio Deck Builders are here to help you!
When you choose us to be your Frisco, Arlington, Southlake, TX Patio Deck Builders, you will be given a deck that's assembled based on your particular wants and needs. You can use our superb customer service and dedication to make sure your patio or deck is perfect once the job is done.
On top of that, you'll be obtaining a product that's made of Trex composite timber, which is guaranteed to elevate your deck to an even higher standard. Composite lumber used in Texas is a type of construction material comprised of both plastic and wood. These substances work together to create a more durable, longer-lasting, and easier to treat than traditional timber. Choose local deck contractors who work with this solution, and you will be happy you did!
DFW Custom Arbors & Pergolas &
Patio Covers in Dallas/Fort Worth & all of Denton County Texas
Trex Patio Deck Builders Who Care
Composite decking may seem like a fantastic concept, but How do you know, and is it? Contact Nufence to get the right product for your needs when you hire tour Patio Deck Builders to be your deck and patio contractors. Is composite decking crucial? And how come Trex a good choice for this particular substance?
Below are just a few ways composite decking is the best option for Patio Deck Builders to utilize in your new custom patios and wood decks:
Composite decking mirrors the looks of wood, so you don't have to worry about your deck fitting to the aesthetic appeal of your neighbors' decks. And because it functions like wood, our seasoned American Patio Deck Builders are more than prepared to install it economically.
It is no secret that the weather takes a toll on any outdoor construction– Living in Dallas, Fort Worth and decks are no different. That is why it's essential for any deck contractors serving Frisco, Arlington, Southlake, TX to use something which could manage the weather conditions in this portion of the nation. With composite decking out of Trex, you do not have to be concerned about your deck warping in the heat, sagging from the snow, or dividing because of fluctuations in the hot Texas weather.
Environmentally Favorable Patio Deck Builders
We're unique Patio Deck Builders who care for making green decisions and offering you new strategies to live green. That's why Nufence can work with Trex composite decking in Texas to deliver one of the safest and greenest alternatives for your property.
Trex is eco-friendly and environmentally safe. This firm has been using green manufacturing techniques for many years and will keep doing so in the future.
The high-quality composite timber available from Trex is made with 95% recycled and repurposed wood and plastic. The wood used in the finished product is locally sourced as well, so the whole procedure is kept close to your home.
You can be 100% confidant in making the right decision when you install a deck created with Trex decking. We are proud to become the eco-friendly group of Patio Deck Builders serving Frisco, Arlington, Southlake, TX. We are pleased to use a business cutting down on waste through its intelligent and forward-thinking practices.
Give your family in Texas something new to enjoy without having to leave the comfort of your home to arrive.
Call our Patio Deck Builders today if you have recently bought a home and are looking for a means to enhance its outdoor space so you and your family can enjoy the fresh air together! Decks are a terrific way to give your new home a unique space for your family to come together for entertaining and relaxing. With us as your Frisco, Arlington, Southlake, TX Patio Deck Builders, you will be well on your way to the perfect backyard outdoor living and gathering place right in your very own backyard.