DFW Custom Arbors & Pergolas &
Patio Covers in Dallas/Fort Worth & all of Denton County Texas
What To Expect At NuFence & Wood, LLC
If you want to add pergolas in an arbor or a pergola to your home in the Frisco or surrounding area, then you have come to the best place for excellent service. NuFence & Wood LLC is well-known in Frisco, Little Elm, McKinney, and surrounding areas for installing the best arbors and pergolas.
If you live in the Dallas / Fort Worth metroplex and are interested in a pergola or pavilion for your outdoor living area, look no further. We are expert general contractors and install custom patios, residential decks, and arbors. And offer a wide range of fencing and decking styles to satisfy every customer's needs. You have come to the right place for the installation of high-quality Arbors/Pergolas.
Texas Best Fence & Patio | Outdoor Living Contractors Near You
An arbor or a pergola is an excellent investment that adds value to your property while decorating the yard and providing shade for tables, pools, patios, and sitting areas. Both roofs look great and offer more protection from sun, wind, and rain, than an arbor/pergola and may keep your appliances looking better over the long term. Arbors/pergolas do offer a couple of advantages as well. They cost less to build, and they allow you a view of the sky during the day and the stars at night.
The designs are as varied and individual as their owners. NuFence will help you create a living environment that reflects your style and personality by installing an arbor or pergola that suits your house and your taste.
We use the best quality materials for arbors and pergolas. Generally, they are constructed from weather-resistant wood, such as western red cedar. In other cases, other woods can be used, but they are painted or stained to withstand local weather conditions. We can also include other materials such as decorative iron, pressure-treated wood, and stone to create arbors or pergolas that match and compliment the style of your home design.
Searches related to arbor patio pergola contractors
DFW patio covers and pergolas pergola builders near me, covered patio contractors, outdoor living contractors near me, patio contractors near me, custom backyard patios Texas, custom patios reviews. arbors Dallas arbors and patios reviews pergola allied outdoor solutions genus holdings Dallas nortex fence and deck, Texas custom patio Dallas. Our salesmen will help you create the design of your dreams and choose the best materials and colors. In most cases, you will receive a quote on-site along with your contract.
Call us today to schedule your project.
Our salesmen will help you create your dream design and to choose the best materials and colors. In most cases, we then schedule the most convenient time for installation. Our professional workmen will create a very high-quality arbor or pergola that you will enjoy for many years. Call us today to get your project started!
For more information, please call 800-289-8057.

Excellent Workmanship and Competitive Prices for Beautiful Backyard Living & Patios from our Outdoor Living Contractors
Our salesmen will help you create your dream design and to choose the best materials and colors. In most cases, NuFence will write the contract on the initial visit. Our professional installers will create a very high-quality deck that you will enjoy for many years.
The homeowner's endeavor to enhance the beauty and value of their house is always an ongoing task. It is never easy to decide where to start or what investments to make. Some homeowners have an evident vision in mind that best represents their personality, while others want their house to blend in with the surrounding ambiance effortlessly. Either way, when it comes to improving your space's overall utility and aesthetic, the exterior of your house is a fairly good place to start, since it is the first thing that people will see.
Call us today to schedule your project.
For more information, please call 800-289-8057.
Hire the Best Fence & Gate Builders in Dallas, TX. Call our pros – Don't Overpay
We Provide Every Customer with Excellent Workmanship and Competitive Prices.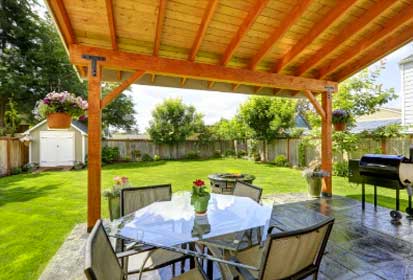 1. Pergolas Add to The Aesthetic Of Your Garden Or Yard
Breezy, open, and beautiful, when it comes to Pergolas, you really cannot deny that this is any homeowner's dream. A pergola is an archway that you typically will see in gardens and yards, often embellished with plants and vines that use the pillars of the structure for support. A pergola is bigger and fancier than an arbor, although there is no one size fits all when it comes to these sophisticated structures. Based on your liking, the style of a pergola can be anything from minimalistic, modern designs to elaborate, intricate, and sophisticated systems.
2. Pergolas Have Multiple Uses
Beyond just the visual aesthetics, pergolas can have multiple uses. Depending on the design of the pergola, such as the design and spacing of the beams, pergolas can provide different shade levels. Pergolas are perfect for enjoying nice, warm weather without being directly exposed to the Texas sun's harshness. You can also install a bench or any form of sitting arrangement, so you do not have to sit on the sharp, hot grass. If you want to enjoy the outdoors when it rains, you can easily cover the beams to have complete shelter from the downpour. Less obvious is the fact that pergolas add just as much a vertical dimension to your garden. This means that you are adding space instead of making it smaller.
3. Pergolas Love Plants, And Plants Love Pergolas
If you are a gardener and are always looking for ways to make your work more efficient, or prefer the refreshing look of more flora in your yard but have no gardening experience, a pergola is the best investment you can make. The pergola's architectural beams are very welcoming to an assortment of different climbing flowers and plants: wisteria, clematis grapevines you name it ! As if the intricate and elegant architecture itself was not enough, imagine the structure caressed with multicolored vines and flowers. Not only that, but apart from the initial choosing and placing of the plants, you will not have to fuss over providing support to your climbers. They will naturally latch on to and ascend the sturdy, vertical pillars themselves.
4. A Small Investment with A Great, Long-Lasting Return
Choosing to ramp up your living space is a tremendous undertaking, and we understand that it does not just end with the outdoor landscaping of your home. Additionally, if you want to overturn and refurbish your yard thoroughly, it can get a little costly. Luckily, if you are looking for low-cost designs that will not drain your budget before you can even get to the interior, a pergola might be the perfect solution for you.
Not only are pergolas affordable and straightforward to design and install, but they can also serve to completely revamp your garden so that you will not have to spend on much else. With the incorporation of a vertical dimension and sculptural design, you can check off most of your furbishing requirements with just this one investment!
5. Durable and Easy to Maintain
When you invest as crucial as this, you would naturally want it to be long-lasting. We use the best quality materials for our pergolas, suited for the needs of our clients. Generally, pergolas are constructed from weather-resistant wood, such as western cedarwood. This means that pergolas are exceptionally durable and will not yield to harsh, fluctuating weather. It is also possible to add on a coat of stain or paint to resist the weather. This is a low-cost and easy solution, which makes maintenance extremely easy.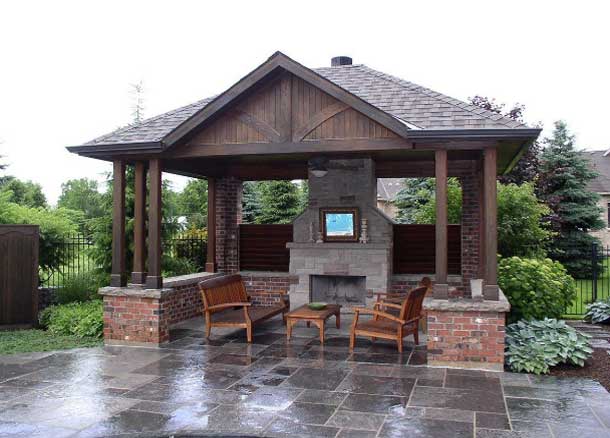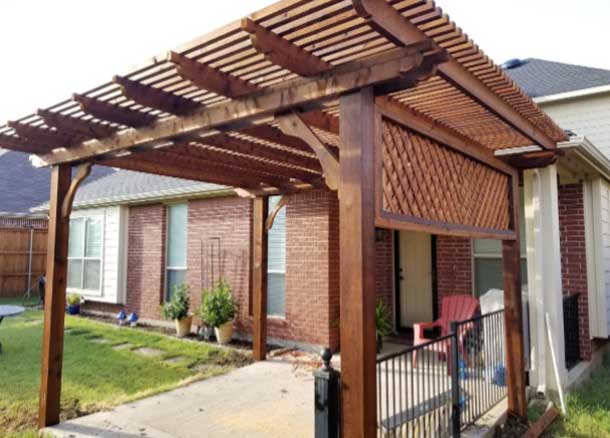 FAQ.
What is the difference between a pergola and an arbor?
Arbors are usually made with two or four posts with a slatted and often arched roof. Meanwhile, pergolas typically have four or more posts and flat roofs. The sides of an arbor are usually covered with lattice or a trellis, while the sides of a pergola are most left open.
What is another name for a pergola?
Other words for a pergola are trellis or arbor.
What is the best material for a pergola?
The Right Material for Your Pergola
1) Wood: This is the most conventional and standard material used to build a pergola.
2) Hardwoods are costly, but more durable and add an appeal to older homes. …
3) Steel: Unlike wood, steel does not decay. …
4) Aluminum: This alloy is lightweight and easy to maintain.
Is it cheaper to buy or build a pergola?
In almost all situations, it's cheaper to build a pergola from scratch. The low DIY material cost means that you are only out time. And to be honest, it would only take someone a weekend to get it erected.
ARE YOU TIRED OF HAVING NO PRIVATE SANCTUARY AT YOUR OWN HOME? DOES YOUR CURRENT DECK OR FENCE NEED CARE? WE CAN HELP!!
IF YOU NEED A FENCE OR DECK INSTALLED OR SERVICED,
DON'T WAIT, CONTACT US TODAY.