Commercial & Home Security Gate Installation Service in DFW TX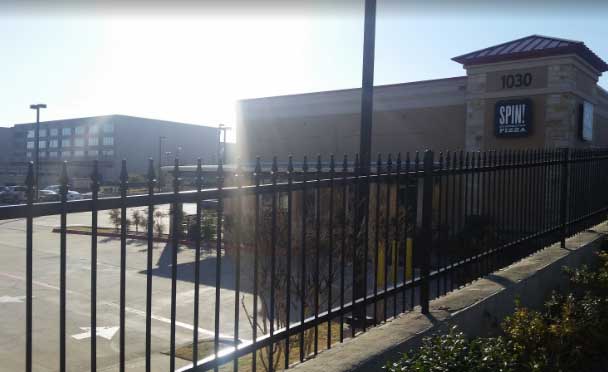 Nu Fence helps you solve your security gate installation needs in Dallas or Fort Worth. Our fence installers are a AAA team of professional fence contractors who offer affordable security gate home installation services at the best prices in the Dallas, DFW, McKinney, and Fort Worth areas. NuFence has over 20 years of experience; therefore, we can repair fences & gates or install your residential or commercial security gates.
Call us if you need help. Our Pros in Dallas/Fort Worth offers the best residential & commercial security gate installation services in TX. A Nu Fence security metal or iron gate can add another level of security at your front door. Give your home in Texas the protection it deserves; in other words, contact us for Texas's residential security gate services!
Serving Dallas and Fort Worth
NuFence has years of experience installing and servicing North Texas residential and commercial security gates DFW. No matter your security gate needs in Dallas or Fort Worth Texas, we have an ideal solution for you. Contact us today!
1) Dallas Residential Security Gate Services
2) Ft Worth Residential Security Gate Services
3) Arlington Residential Security Gate Services
4) Frisco Residential Security Gate Services
NuFence Residential & Commercial Security DFW Gate Repairs, Services & New Installs Include
1) Wrought Iron Metal Repair
2) Fabrication of New Security Gate(s)
3) Hinge Adjustment/Replacement
4) Gate Rehang
5) Rust Removal
6) Primer & Painting
7) Lubrication of Hinges
NuFence provides the best home security gate installation, repair, and replacement services to Dallas, Arlington TX, Frisco TX, and Fort Worth residents. Did you know that TX Security gates in addition to curb appeal protect the front entry area of your home.? We use metal and other materials to build gates. And thanks to our variety in styles, you'll find the security gate that fits your home style the best.
Our DFW Gate Service Pros offers the Best Residential Security Gate Services
You can choose from double gates and swinging gates single and sliding styles to pick the one you like! We install and repair replace our security gates in Dallas, TX, using quality materials. We can also build/ install our security gates in Dallas and Fort Worth with galvanized steel to prevent rust and help protect your investment.
We Work with many of the Following Gate Opener Brands:
1) Linear
2) Door King Ramset
3) Apollo
4) Security and other brands
5) Elite
6) Lift Master
7) Chamberlain
8) Osco
9) Viking
Zip codes: 75033 75034 75035 76006 76008 76012 76028 76036 76039 76040 76052 76053 76101 76102 76129 76130 76131 76132 76103 76104 76105 76106 76107 76108 76109 76110 76147 76150 76155 76114 76115 76116 76117 76121 76122 76123 76118 76119 76120 76124 76111 76112 76113 76126 76127 76133 76134 76135 76137 76140 76161 76162 76163 76164 76166 76177 76179 76181 76185 76191 76193 76195 76196 76197 76198 76199 775036 75068 75072 75078.
Here at NuFence & Wood, LLC, we are the local pros for home security gate installation in Ft Worth & Dallas Texas. Our clients can attest to our superior quality fences & gates craftsmanship, attention to detail, and clear communication, with honesty, and integrity.