Residential Slide Gate Installation Company in Frisco, TX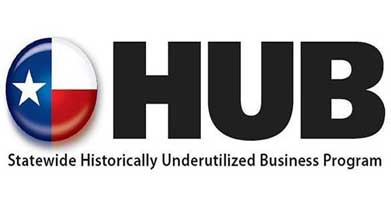 Best Driveway Gate Contractors – Dallas, TX
Slides gates installations are among the Texas market's best options. This option offers a significant number of advantages; therefore, you should consider installing one. Do you need a residential slide gate repair company in Frisco, TX, Dallas, or Fort Worth? Contact NuFence gate installation company at  800-289-8057 | Best Driveway Gate Contractors – Dallas TX
Automatic Service & Design – Gate Installation, Repair We use metal, wood, and other materials to build your residential slide gate. And thanks to our variety in styles, you'll find the sliding gate style that fits your home style the best. Choose GSP as your trusted residential slide gate service contractor in Texas.
Serving Frisco, Dallas, and Fort Worth
NuFence gate installation company is your go-to gate repair Dallas iron gates Dallas automatic driveway gates residential slide gate contractor for homes in the Frisco, Dallas, and Fort Worth areas. Our Top 10 Best Gate Installation in Dallas, TX – professional staff has years of experience with slide gate repair, installation, and replacement.
1) Fort Worth Residential Slide Gates
2) Frisco Residential Slide Gates
3) Dallas Residential Slide Gates
4) DFW Residential and Commercial Slide Gates
Perfect for Steep TX Driveways
How is the cost to fix an automatic gate?
Automatic Gate Remote Control System Maintenance Costs Dallas Fort Worth. According to Google, using their hourly labor rate of $30 to $80, installers can inspect and maintain automatic systems yearly. If something breaks, replacement parts cost between $25 to $270. A complete replacement will cost $850 to $4,500, including removal of the old system.
How much does an iron driveway gate cost?
Installing a driveway gate costs $4,000 to $8,000, with most homeowners paying $6,700 for an installed 12′ x 6′ automatic wrought iron swinging gate. How cost to install an automatic gate opener?
Driveway Gate Installation Costs
| Automatic | Gate Cost |
| --- | --- |
| Materials – Gate/Posts/Concrete | $575-$6,500 |
| Opener with motor | $850-$4,000 |
| Sensor system hardware | $500 |
| Total Costs | $1,955-$11,080 |
Residential Frisco, TX Sliding Gate Repair, Service, & New Install Includes:
1) Wrought Iron Metal Repair
2) Preventative Maintenance & Lubrication
3) Concrete Removal & Concrete Pouring
4) Track Repair/Replacement
5) New Fabricated Slide Gate (any size)
6) Guide Roller Repair
7) Primer & Painting
8) Post Repair & Replacement