How To Hire The Right Deck Builder
How To Hire The Right Deck Builder
To find the right deck builder, you should do some research. This could include looking for references from people you know who have done local deck projects. You should also look up ratings and comments from multiple sources, like internet search results. Once you have some candidates, you should interview at least three of them. Ask them questions about their ability to deliver your vision, your compatibility and work style, and your budget. Then you can decide whom to hire based on your research and interviews.
Are you looking to hire a deck builder? It's important to interview them and ask questions to make sure they can do the job. Ask to see examples of their recent work, for references, and for an estimate on time and cost for your project. Also, ask about the biggest challenges you may face.
Ask for references from friends and family who have had local decks, remodeling, or any other type of construction. Cross-check ratings and comments from multiple sources if you are using internet search results. Interview at least three of your top candidates. Don't be afraid if you don't feel they are right for you.
A deck builder can help you with your project. They can create drawings and provide a materials list, budget, and timeline. They can also take care of permits and hire subcontractors. Finally, they can supervise the construction.
Do you need help creating an outdoor dream space? A DFW deck builder may be the way to go. They have the skills to make your deck look great and functional. They can help you create multiple levels, unique shapes, and covered spaces, and even add plumbing if you need it. To make sure you get the deck you want, here's how to find the right builder.
Your DFW deck builder will help make your dream come true. They should have a degree in architecture or design, as well as some practical training like internships and apprenticeships. This training should last for three years or more. It's also a good idea for them to be certified by the National Council of Architectural Registration Boards. Depending on where you live, they might also need to get a state license. That way, you know they have the skills to build your deck and make sure it follows all the local rules.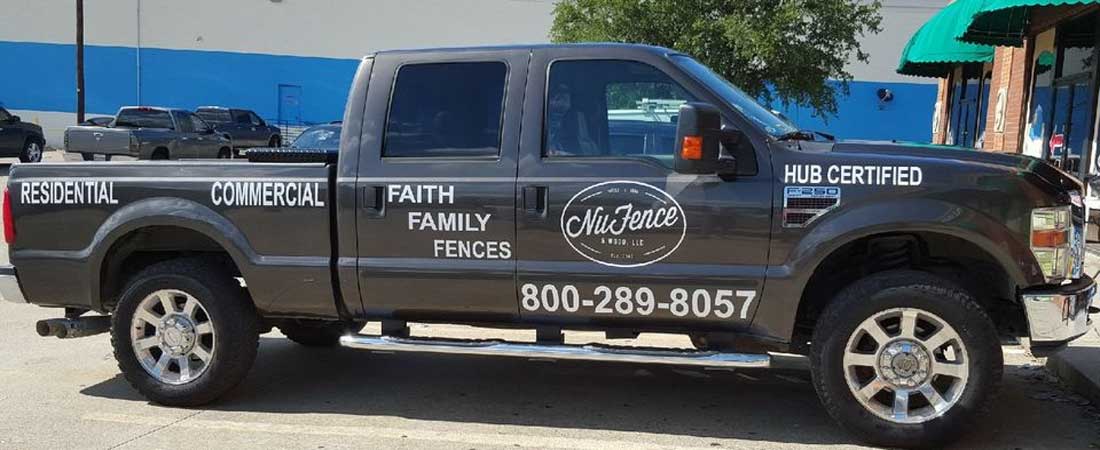 Frequently Asked Questions (FAQs)
How do I know if I'm hiring the right deck builder?
If you need a deck built, you can find someone to do it. You can ask your builder for references to contractors who can help you build the deck. They will help you plan the build and find the right person for the job.
Do you need an architect to design a deck?
Some decks in DFW may not need an architect, but complex or large projects like rooftop decks might need an architect's approval. Check with your local building authority to know for sure.
How much do deck builders charge?
Building a deck can be expensive. Prices can range from $250 to $3,000 or more depending on the size and complexity of the project.
If you are planning a new commercial development or you want to upgrade existing fencing call 800-289-8057. You can also send us an email at info@nufence.com.