3 Tips to increase Curb Appeal of your home in fall
Curb Appeal of Your Home in Fall
Get a fence installed by trusted local pros. https://nufence.com/ is your Dallas fence company of choice. Call 800-289-8057 is the #1 fencing service! We offer fence installation, fence repairs, fence rentals, fencing materials & more. Call today!
Welcome
If you are looking for a fence contractor in Dallas & Fort Worth, look no further! All of our customers have different needs that we accommodate. Maybe you recently got a new puppy for the family and need a fence built to keep it safe while you train it. Whatever the case may be, we can guarantee that we are your one-stop shop for all your fence installation and fence repair needs! Whether you need a fence for your home or commercial business, we got you covered. Building fences is an absolute joy for us, and we proudly serve Dallas & Fort Worth and the surrounding areas.
You want to make the most impact possible on potential buyers if you are looking to sell your home this fall. A home's curb appeal is essential in deciding whether it's worth looking at. These steps will help you increase your home's curb appeal, whether you are selling it this fall or if you have one already.
Repair holes in your fence
Are you neglecting your fences in old condition? Buyers who are looking for privacy or a pool will love wooden fencing. However, bars that appear to be in dire need of repair or replacement can turn off potential buyers. Look at the fencing and identify any cracks, rot, or pests. You can have your damaged sections replaced by a company that offers wooden fence installation near you. This will increase the appeal of your property to potential buyers.
* Replace your railings. A railing can be used for steps and porches that could harm elderly residents or children. If your fence is rusty or falling apart, it could be causing more damage than good to your curb appeal. You should inspect all bars and decide if they need professional attention.
Get rid of the leaves. Homebuyers don't want to see a yard full of toys and leaves. You can make your yard look great and be a fun family project if you have been putting off raking the leaves.
WHICH FENCING MATERIAL IS BEST FOR YOU?
1. Wood Fence – Pros: Traditional look, great for privacy, an endless variety of color choices; Cons: Maintenance such as painting or staining, the price for materials.
2. Aluminum Fence – Pros: Low maintenance, comparatively inexpensive, versatile, and durable; Cons: Lacks privacy, comparatively weaker for security purposes.
3. Chain Link Fence – Pros: Affordable, low maintenance, keeps kids and pets in; Cons: Less secure, lacks privacy, less aesthetically pleasing.
4. Vinyl PVC Fence – Pros: Long life, not affected by pests or rot, low maintenance, easy installation; Cons: Less strong than wood or chain link, less secure since pieces aren't attached by nails or screws, may crack, or break in extreme heat.
Get the Right Look for Your Home
All of our wood fences include High Quality Sherwin-Williams-Stained Seal before installation. You can get creative with wood fences and use any number of combinations. We will help you decide what will work best for you and your home. Some of the possible options are:
Board on board
Trellis top
Lattice accent
Arbors
Arch top gates
Framed glass
Horse rail
Bamboo
Wood Fence Installation FAQ
How do I install a wood fence?
Many homeowners entertain installing their wood fences as a DIY project. While this can be done, the carpentry skills and equipment needed to ensure the wall is safe, durable, and compliant with local codes make this a challenging undertaking. A fencing company will be able to install the fence quickly and smoothly, making their services worth the investment. Fencing pros are experienced in acquiring the necessary permits, checking official property boundaries and deeds (which may not line up with existing fences or hedges), and supplying fencing materials at lower prices.
How tall can my wood fence be in Texas?
When deciding the proper height of a wood privacy fence, you must be aware of local state and city codes and home association restrictions. In most cases, you do not need a permit to build a backyard fence that is six ft. or less or a front yard fence that 4 ft. or less, but there are exceptions. For example, sometimes, a fence needs to be shorter to not block your neighbor's line of sight to the road. You should call your local permit office to double-check. A fencing company will be able to ensure your new fence complies with construction codes.
You have found the best Dallas & Fort Worth DFW areas Fence Contractor. There are many reasons why you might need to install a fence or repair a fence. We can't anticipate every possible scenario. Nevertheless, we do have many solutions that can be applied to any situation. We are passionate about building fences for the many wonderful homeowners and business owners in Dallas & Fort Worth DFW areas. There are so many gorgeous homes and properties in Dallas & Fort Worth DFW areas that it is hard to find a better place to live. This is the main reason we continue to assist many residents of this region in FT Worth. For a free estimate, call us today to hire a fence contractor for your fence project. I can help you with your fence project.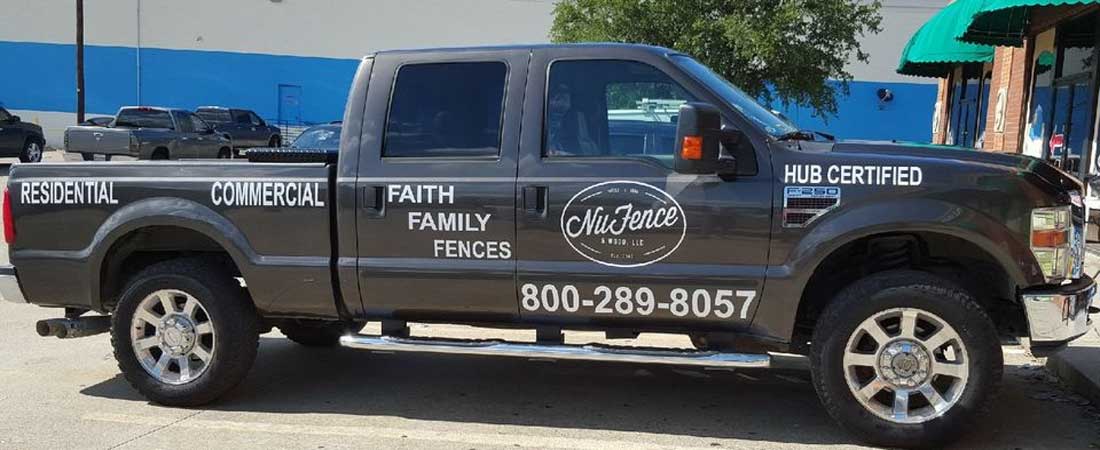 About Us
Our fencing company in Dallas & Fort Worth DFW areas has been in business for over a decade. We have encountered almost every situation for our clients while in fence repair and installation for over a decade. Although we don't want to be arrogant, we aren't trying to say that we have done everything. However, it is hard to find someone with more experience than we. We take our job seriously and construct fences with the highest quality.
We can describe ourselves as a company that has been there and done it. We have dealt with so many situations over our years of being in business, that it is unlikely that we will encounter a problem that surprises us. This may sound a bit deep for some, and you might wonder, "Are we all talking here about fences?" We talk about fence building in a severe mood because that's how we approach our business. Our job is to make difficult situations seem routine.
Our Services
We can work with almost any kind of fencing material. Have a specific material question? Give us a call; we will be happy to help you. We are familiar with working with picket fences, warehouse fences, metal fences, redwood fences, fences, privacy gates, and many other fencing types. Our meticulous planning makes us stand out from other fencing contractors in Dallas & Fort Worth DFW areas. Because there are so many things to consider, such as soil erosion and placement, planning is vital. We excel at the small details, as well as the big things.
We can build or repair any type of fence. We can build and repair wooden fences as well as vinyl fences and metal fences. We excel at planning each project. When building a face, there are many things to consider. It is essential to consider where the face will be located and what type of soil erosion it might be exposed to. This is where we excel. Take care of the small details.
Pool Safety Products and Services Dallas & Fort Worth areas DFW
Mesh pool fencing is the most reliable and convenient way to protect your toddler from the dangers of swimming pools. It has been used in thousands of homes for more than 30 years. The only child safety barrier that can be easily removed is mesh pool fencing. It is easy to install and makes entertaining so much easier.
While it's one thing to be able to build a fence, it's quite another to put it in place. You may have noticed that most fences we make are not built in a single day due to many factors like soil erosion and depth. This means we will need to transport the fence and all the pieces necessary to install it correctly. It is essential to consider the soil type we will be working with. No matter what time it is, you can be sure that we consider all factors before we begin digging for a piece. We consider all the small details, which is why we are so successful. Our partner who taught us privacy fencing is what makes us unique in Dallas & Fort Worth DFW areas.
Fence Repair
You just purchased your dream home with the white picket fence that you always wanted. Did you feel disappointed when you looked at the fence again? We have you covered. It's normal for fences over time to show wear and tear. We can make your fence look brand new if it has chips, cracks, or rust. We understand that fence repair can be frustrating, so we do our best to make it as easy as possible.
When it comes to fences, there will always be some natural wear and tear. You can handle minor cracks in vinyl or wooden fences, as well as rust issues in wrought iron and metal fences. Many different situations could arise. It is important to have a trusted service you can rely on.
Wood Fence
A wooden fence is timeless and classic. Who wouldn't love it? We love installing wooden fences, especially redwood ones. It's so customizable! Call us today if you're interested in wooden fencing for your home. We have many options and plans to share to make your dream fence come true.
We have a weakness for the old-school look that wooden fences bring, but we are not ashamed to admit it. A wooden fence is the best representation of suburban America. This fence is what you want on your property. Contact us today if you think this is the right type of fence. We can help you choose the right fence for your property by offering many design options and suggestions.
Metal Fence
There is always some debate about which fencing option is better: pure metal or wrought iron. Many similarities and differences could be cited. We can't settle this debate because it all depends on your requirements as the customer. When choosing the metal fence you want, there are many factors to consider. Each type of fence has its benefits, so we make both! Dallas & Fort Worth DFW areas Fencing Company believes it is essential to offer you more options to help you bring your vision to reality.
Molding metal fencing, such as aluminum, is more accessible than other materials. This is the one advantage it has. It is all about finding the right fit for you, in our opinion. You need to consider your budget, looks, and other factors. We believe there is enough space in the world for both wrought iron and metal fences. That is why we built both!
A fence made of wrought iron Look no further if durability is what your goal is. Wrought iron fences look natural and are highly durable. Iron fences are more susceptible to rust than other materials. However, they will withstand all the elements. Wrought iron fences will give you a more natural and durable look than other types of fences. This is a rigid material, which, although it may be more susceptible to rust than aluminum and different fence types, will still be strong.
Vinyl Fence
Vinyl fencing has become a popular option due to how similar it can look to wooden fences. Vinyl fencing is one of our most customizable options, as the design possibilities are almost limitless. Vinyl fence is much easier to maintain than wooden fences. A vinyl fence requires less maintenance than a wooden fence. You know that less maintenance is always a good thing.!
Vinyl fences are very versatile and can be very appealing to many people. Vinyl fences look precisely like wood fences and can be customized to meet any need. These fences will have a more significant maintenance requirement than traditional wood. This is a great benefit, no matter what you think!
Privacy Fence
Many people in Dallas & Fort Worth DFW areas love spending time outside. There are many ways to take advantage of the Dallas & Fort Worth DFW areas' mild climate. A privacy fence is an excellent option if privacy is important to you while enjoying the outdoors. Privacy fences can give you the security and privacy that you need while enjoying your outdoor space. It can increase the value of your home. Dallas & Fort Worth DFW areas Fencing Co. is a great place to start if you consider installing privacy fencing.
There are several things to consider when choosing privacy fencing. The first step is to select the material for your fence. After you have decided on the material, you will need to select a style that suits your home's decor. We have many types, so you can choose from a traditional picket or a modern fence. We are confident that no matter your needs, we will help you find the right privacy fence for you.
Chain Link Fence
Chain link fencing is one of the most popular types of fencing. This fencing is inexpensive, simple to install, and suitable for many applications. Chain link fencing is used to secure people and animals from outside or around their property. You can also use it to create a barrier between properties. You can choose from various heights and colors to best suit your needs.
Chain link fences provide a high level of security and deterrent to intruders, as well as keep children and pets safe. Chain link fences can last many years with little care. Chain link fencing is an excellent option for homeowners looking for a reliable and affordable solution.
Gate Installation
A gate should be installed around your property. This will not only add privacy and security to your home but also enhance the property's appearance. Gates offer security for your family members and property. They create a barrier between your home, the outside world, and your home making it harder for criminals to gain entry. Gates can be used to deter criminal activity by making intruders aware of the property's security.
The electric gate is a famous entrance to Dallas & Fort Worth DFW areas. There are many options for electric gates, including metal, wood, and composite. For residential purposes, wooden gates are most common. Commercial applications are more likely to use metal or composite gates. You can customize electric gates to fit the design of your business or home. To comply with building code requirements, electric gates must only be installed by licensed professionals.
Fence Staining
Staining is another option that we offer for fence design. Staining can give your fence an extra look you want. In some cases, a fence stain can make it look better. Contact us today to speak with our fence company.
COVID-19 UPDATE | NU Fence is here for you!
With these questionable days ahead, it may be necessary to secure your assets with a permanent or even temporary fence. We want you to know that we are your local source for all your fencing needs. We have procedures to work in the safest manner possible, maintaining social distance to protect you, your family, and our employees. NU Fence is committed to helping our community work through this crisis. Give us a call and let us help you.
If you are planning a new commercial development or you want to upgrade existing fencing call 800-289-8057. You can also send us an email at info@nufence.com.