Why you should choose Nufence for your New project?
Why you should choose NuFence & Wood, LLC for your New or Existing project?
A custom-built fence can make a home look more elegant than any other. How do you choose the right Dallas fence company for your New OR existing project? NuFence & Wood, LLC has dedicated itself to providing top-of the-line fences at affordable rates. However, our focus is on customer service, which sets us apart from other fencing companies.
The foundation of our business plan is a commitment to continue serving our customers with the same dedication and steadfastness that we gained while serving our country in the military. Since 2000 NuFence & Wood, LLC has been building, repairing, cleaning, sealing/staining and painting wood fences, gates, decks, arbors, wood garage doors, and doing ornamental iron work. We offer fences services in all DFW including Little Elm, Frisco, Prosper, Plano, Allen, McKinney, Carrollton, Lewisville, Irving, Coppell and surroundings.
We aim to provide beautiful fencing at affordable prices for Dallas families. To maintain these high standards, it is essential that our workers communicate effectively, collaborate with trust, cooperation, and keep the happiness of our customers in mind.
We are proud to say that our team has remained stable over the years, even though have been building fences for Dallas homes in 2000. The crew who will install your fencing has been working together for 20 years. Let our team show how skillfully and quickly they can transform your yard's fence line.
Although the first image one has when thinking about fencing is likely to be a simple, attractive wooden fence. NuFence & Wood, LLC can also install chain link fencing in residential, commercial, and sporting settings.
Our Dallas, TX fence company can also install iron fencing and motorized drive gate. Modern homes have been designed so that they stand out against pre-made or hand-crafted iron fencing. Every drive gate is custom-made to fit your driveway.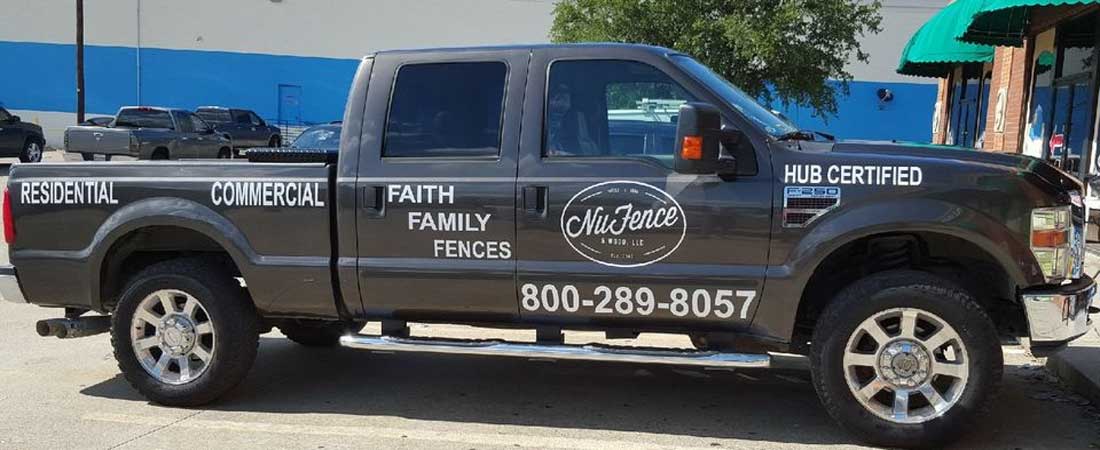 Our team can install a fence in any color that you choose, provided your exterior is suitable for a traditional wooden fence. We also offer timeless options like the classic, but affordable, caramel-hued Dog Eared Spruce. This fence is meant to keep a home's traditional look.
We have noticed that customers love to upgrade their homes with beautiful custom wood choices, like our Western Red Cedar. It is a subtle, honeyed scarlet every year with proper care.
We will discuss your fencing goals and help you choose the right design to make your home reflect your personal taste. Every visitor to your home will feel that your exterior flows smoothly from the fence to the front porch.
Do you want to install or replace privacy fencing in your backyard? Or do you want to secure the back of your house with an electric gate? If you simply want to improve access security, we can build a custom gate to your driveway or any other part of your property. NuFence & Wood, LLC has been serving residences in Dallas – Fort Worth including Little Elm, Prosper, Plano, Allen, McKinney, Carrollton, Lewisville, Irving and surrounding areas for decades. We will be happy to install your fence.
Every homeowner knows that fencing repair, replacement, and installation is an essential part of their daily lives. NuFence & Wood, LLC is the right choice when you need to find a Dallas fencing company. You choose our expertise, when you choose us. Isn't a fence company supposed to offer customer service along with a dedication to honesty and integrity as well as service to the community?
If you are planning a new commercial development or you want to upgrade existing fencing call 800-289-8057. You can also send us an email at info@nufence.com.