Your patio problem isn't unique to the Dallas, Fort Worth, Texas, area. There are lots of cities in America that deal with high humidity, especially in the Texas area. And what comes with moisture? Bugs! From hornets to skeeters to flies. Being hot in Texas is awful but being munched on by insects and scary winged bug biters is worse. IMAGINE you were protected by a decorative custom patio cover, gazebo, patio roof, pergola, OR sunroom screen room? OR It's true, a patio cover can be stylish. We made sure of it.
The DFW Dream Patio
Dallas, Texas, Designer Patio Covers are engineered to withstand the worst weather in multiple styles to suit any home or style. Even though Dallas and Fort Worth, TX areas can be a laid-back spot where life slows down. Great hot summer weather and epic scenery in TX make relaxing quite natural in Dallas County. Some locals love boating around Lakes, while others prefer relaxing in the backyard next to their pool with family and friends. And at Nufence, we know how to help you stay comfortable in either spot Patio Cover Benefits.
The primary reason most people today want a patio cover is to keep their patio space dry, cool in the summer, and shielded from the snow and rain in the winter.
Fully insulated strong roof, patio covers, such as the Moderno, Contempo, and Classico, would be the best way to provide full shade in addition to complete protection from the elements.
Using insulated aluminum roofing panels, these structures not only offer you the highest level of security. They also function as a legitimate addition to your home. Improving your home's looks, in addition to value.
Translucent, Polycarbonate Patio Covers have become an increasingly popular choice thanks to our Fresco Patio Cover. Using the best roof paneling in the market, the Fresco Cover is complete with a low power coating to reflect the sun's heat but allow light to pass through, maintaining your terrace light, bright, airy, and trendy. The Aria is the most popular patio cover for pool chairs, lounge areas, and spaces for your crops.
DFW Patio Roof Benefits
Most people who install a patio roof do so for a few excellent reasons. A terrace roof creates an outdoor living space, perfect for dining room, having drinks with friends, or relaxing with a book. Installing the proper patio roof to the job is vital to your enjoyment of the new space it generates. Let us talk about choices.
Maderno Patio Roof offers simple elegance, with sculpted articles and beams and decorative covers to hide the unsightly connections our competitors leave vulnerable; the Maderno is the best way to put in a terrace roof that's totally insulated and highly decorative. Unlike Maderno, Contempo includes decorative truss ends to give the patio a more traditional wood-framed look and texture.
Nufence can build a classic take on beauty. Having an exposed truss framing style, the only comparable products on the market are wood-framed and generally take a cost at least double the Classico's and require three times as long to install.
The Classico is a rigid, insulated patio roof option. That, together with its intricate decorative details, makes it sure to maintain the timeless beauty of wood without the maintenance headaches.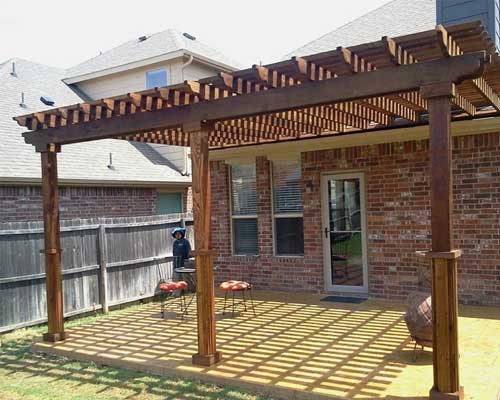 Design with Your Needs in Mind
Understanding your lifestyle and household dynamic helps our installers evaluate your needs and design a correct size and ideal place for your maximum enjoyment.
Most of us love the outside, but maybe not too much when marauding mosquitos are about the hunt. To keep the bugs at bay, I designed the Dolce smooth display system. Compatible with almost any Nufence patio, this high-strength framing creates broad vistas, which means you observe the outside, not the frame holding the display together.
Chill Out, Even When It's Cold
Wish to enjoy the outdoor splendor, or look at it, all year round? It is simple when you install a Glass Sunroom wall system under patio roofs. Lumino converts your terrace into a completely enclosed glass sunroom. We can construct your sunroom using whatever kind of glass suits your surroundings and vision, including insulated Low-E or even affect storm glass. We can create a sunroom space that facilitates open-window summer cross breezes with warm winters with all the windows closed tight.
"We design and build and install the most
robust and most beautiful line of patios"