What landlords should know about their fencing options
What landlords should know about their fencing options
To attract and retain tenants, rental properties must be attractive and functional. The fence is popular for landlords because privacy and ornamental fencing around Elm, TX, Frisco, TX, and Prosper Texas homes add value and look refined. You should give tenants notice if you have tenants. If you are showing the property to potential tenants, make sure you give them advance notice about your plans to build a fence to increase security for your tenants.
Installing Fencing
Landlords who put fences around their rental properties will enjoy higher property values and better curb appeal. You will eventually see higher rent payments as a result of your investment. You may also be more likely to attract tenants interested in maintaining your property in good shape. A tenant will appreciate a fenced-in property.
Privacy enhanced
Greater security
Protection for children and pets has been-improved
Sometimes fencing is necessary. To protect children in the neighborhood, you will need to install a fence around your rental property that is gate lockable. You will be protected from any legal liability by installing a security fence around your pool.
Selecting the right material
You already have a lot to do as a landlord. Wood is an attractive option, but it requires more maintenance than other options. Instead, consider ornamental aluminum fencing. Aluminum fences can enhance any property's appearance. PVC fencing may not be as elegant as aluminum ornamental designs, but it is another cost-effective, durable option that property owners love.
Scheduling and Installation
Once you've chosen the best option for your property, let your tenants know. Tenants will be more enthusiastic about the project than if they have ever complained about their neighbors. Ask tenants to ensure that their pets are kept inside the building and leashed.
Adding Finishing Touches
A vinyl or aluminum ornamental fence can be used as a standalone feature. However, you can dress up your property by adding landscaping. You can also add flower planters or invite tenants to plant their favorite flowers along the fence.
TIPS TO CHOOSE A FENCE FOR A SWIMMING POOL
it is almost summer, so you must plan for when your backyard pool will be open for the season. You may consider fencing to protect your pets and children from the pool's perimeter. A fence contractor can help you create a beautiful privacy fence or pool fence in DFW, and these tips will help you choose a pool fence.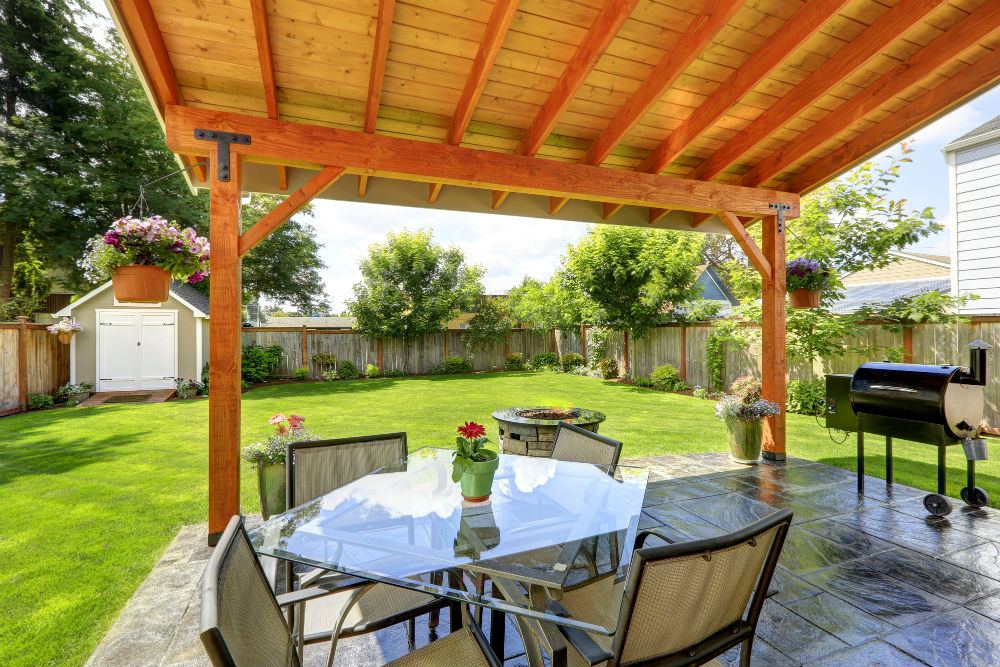 Compare Different Materials
You will need to compare the various materials available when designing a swimming pool fence. Some homeowners prefer a simple chain link fence to protect their swimming pools, and others prefer more decorative and artistic materials. For example, a wood pool fence can be integrated with the overall landscaping design of your pool deck.
Find the Correct Height
A pool fence serves one purpose: to prevent pets and children from entering the pool area. You will need to decide the right height for your fence installation to ensure that your pool is secure. Pool fences typically measure 54 inches high, and Unsupervised children may be able to climb over a shorter fence into the pool area.
Take into account Durability and Maintenance.
A pool fence is an expensive investment, and you want it to last for many decades before needing to be replaced. Metal fences such as aluminum or chain link fences are highly recommended for their exceptional durability. Your pool water won't damage the metal fence if it splashes on its surface. If you have any questions about constructing a fence around your pool, a pool contractor can help.
PREPARING YOUR FENCE TO BE PAINTED
You will need to prepare your aluminum fence's surface if you want to give it a new look. You will first need to remove any old paint using a paint scraper before applying the new paint. After cleaning and priming the entire surface, you can begin painting your DFW fence.
You can hire a team of fencing contractors if painting an entire aluminum fence or vinyl fence seems too difficult. The fencing pros will gladly remove the old fence paint and apply a new coating to your fencing.