Benefits of Commercial Fencing for Your Property
Benefits of Commercial Fencing for Your DFW Property
Enhanced Security. When we discuss "security" concerns for businesses, we sometimes think of facilities dealing with sensitive materials or secret
information. …
Property Definition. …
Property Improvement & Aesthetic. …
Privacy & Seclusion.
To enhance certain aspects of industrial property, it is highly recommended that they have a steel fence built. Here are two reasons you should have steel fencing installed around your company's property.
Fences near Fort Worth, TX
When looking for a fence contractor near Fort Worth, TX, one of the first things you might do is look for the one closest to you. You might even go for the cheapest price, thinking you'll still get a high level of service. However, not all fence services are created equal. Nu Fence is not just any fence service. Nu Fence has over two decades of experience installing fences in the Dallas and Fort Worth area. Offering a full line of fencing options, including wood, vinyl, ornamental steel/aluminum, and chain link fencing.
Our team of highly trained professionals can create a beautiful statement around your home in Fort Worth, TX. You'll be hard-pressed to find a fencing service that's as committed to guiding your fencing solution to full fruition. Our materials are all high quality, our installation is quick and painless, and we operate quickly and efficiently. We pride ourselves on being able to provide top-notch results for a reasonable price.
Contact us today for all your fencing needs, and we'll ensure you're well taken care of. You have nothing to lose and a whole lot to gain. Nu Fence near Fort Worth, TX, is the best choice!
2 Reasons An Industrial Property Owner Should Install a Steel Fence
To enhance certain aspects of industrial property, it is highly recommended that they have a steel fence built. Here are two reasons you should have steel fencing installed around your company's property.
Eliminate Eyesores
Perhaps you own a large auto shop with columns of tires behind your building. Or maybe you are a contractor, and you find unsightly debris scattered around your property. There's a good chance your company will need to store valuable materials or other resources outside your main building. Even though you might offer your customers convenient services for hauling away waste materials after a job is done, you may have to store some of the material until you build up enough to allow an outside service to pick it up.
No matter what your company's financial situation is, junk and valuable materials found around your property's exterior are likely to be a nuisance. To create a more orderly working environment, enclose your area with steel fencing from manufacturers like Iron world, Westmoreland II, or Ameristar. You will be able to improve the appearance of your property by implementing more efficient business practices.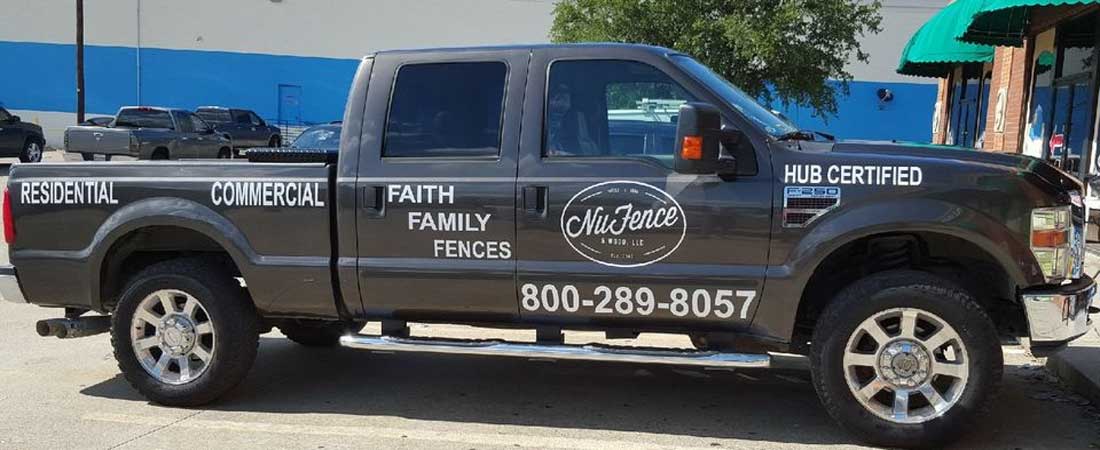 Security
Your industrial site's security and protection are even more critical than passers-by's opinions. Potential thieves and intruders could be attracted to your property by junk and other materials. A steel fence is not as effective as a steel fence. You can have your property protected by skilled technicians specializing in fence installation in Fort Worth or nearby towns. If you own industrial property, one of the worst things that could happen is to arrive at work and find that someone has stolen a lot of your material or equipment.
Potential intruders might try to take your valuable equipment, materials, and other resources. Or they could just want the waste. You don't want anyone gaining access to your property. The exterior of your building is important, but so is the interior. Protect your assets and sensitive information, as well as your employees and visitors, from any intrusions. You can also help eliminate liability by allowing only authorized people to access your industrial lot.
Enclosing industrial property will help you to present a more professional and organized exterior. A steel fence design will improve the security of your company. Everlasting Fence Company can help you install a steel fence to protect your lot.
Aluminum & Vinyl Fence Installation
If you are considering building a fence in DFW, there are a few things you should know. Barriers increase property value, keep children and pets safe, improve privacy and security, and can improve the look of your yard.  Think of your home as a portrait, and the fence is the picture frame!
There are several materials, style, and color options available.  The choices are endless…That's why it's best to start with a trusted professional who can guide you through the design and layout options. At NU Fence Company, we have been assisting our customers for over 15 years.  We have an A+ rating with the Better Business Bureau and have won the coveted Angie's List Super Service Award years in a row!
If you are planning a new commercial development or you want to upgrade existing fencing call 800-289-8057. You can also send us an email at info@nufence.com.