3 Great Fence Ideas For Your Dog
3 Great Fence Ideas For Your Dog
Get a fence installed by trusted local pros. https://nufence.com/ is your Dallas fence company of choice. Call 800-289-8057 | Here are three fantastic fence options for you to consider if you are thinking of installing a fence to guard your dog and your neighbors.
1. Chain Link
Chain Link fence can be installed to provide a safe boundary for your new pet. You want your dog to be free and not run away. But how much fencing do they need? A chain link fence will not improve your home's curb appeal or aesthetics. There are many options available to suit your property's needs. Chain link fences offer greater transparency than most other fencing options, such as PVC or wooden. This means your best friend can still see the world around them without becoming lost.
2. Wooden Fence
A wooden fence will give you the best of both: The traditional look combined with a secure enclosure for your pup. Many options are available, including chamber and solid board, shadowbox, tongue-and-groove, post & rail, tongue & groove, and a range of picket fencing options. The most beautiful patterns are found in wooden fences. Wooden fences are more affordable than other types, but they still offer outstanding quality and can improve curb appeal.
3. PVC Fence
PVC fencing is a great choice. It's practically maintenance-free and will always look clean. PVC fencing is also known for its resistance to cracking and fading. PVC fencing is not susceptible to a termite infestation or rot like wooden fences. Instead, it's constructed with durable materials that can withstand the test of time.
PVC can be made in many of the same designs as wooden fencing. If this is your preference, PVC fencing can be made in many of the same styles as wooden fencing. You can also enjoy PVC's durability and curb appeal while remaining durable. This style has a great look and protects your dog.
Install a fence immediately! You will give your dog the freedom and security they deserve while also giving them the confidence to protect themselves.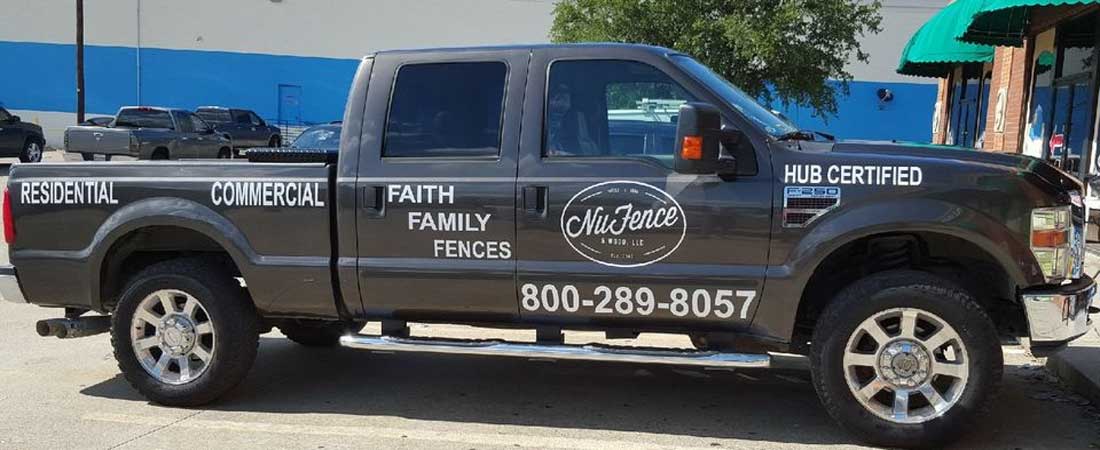 Frequently Asked Questions
What does a hidden fence cost?
Invisible fencing is an underground pet fence system that uses radio signals to keep your dog within a specified area. This could be a yard outside a garden, patio, or swimming pool. Hidden fences can also serve to create Indoor Boundaries inside your home. This will keep your pet from getting on the couch, out of the room, or away from the kitchen counter. Invisible fences are sometimes mistakenly called "invisible fences" Invisible Fence(r),
a registered trademark of the Invisible Fence Company, is a brand name.
What are hidden dog fences?
Hidden fences can be created by placing a "boundary wire" a few inches below your property. The hidden wire transmits a low-level radio signal to a transmitter in your garage or house. The radio signal is recognized by a waterproof, lightweight receiver collar. The receiver collar emits a warning signal when your pet approaches the buried cable. The receiver collar will provide mild but safe stimulation to your pet if he travels further. This is also known as a "correction" or "correction". Your pet will learn to recognize the boundaries of his fence and to stop when it reaches the warning sign. Although there may be differences in the product features, this is how hidden barriers work (Dogwatch(r), Invisible Fence®, and other radio fence brands).
An indoor system uses hidden wires that run around your couch, under the counter's lip, or across a doorway. This allows you to create a containment or "off-limits area" by placing the wire around your couch. There are also "wireless" indoor units available that don't require the placement of a boundary line. Call for more information.
How can my dog find the boundary of the hidden fence?
Training is an essential part of the process. We work closely with you to help your pet learn the ropes after we have installed the hidden fence. Training includes teaching your pet how to recognize boundaries using voice commands, audible warning signals (from the receiver collar), and visual flags. These flags are placed in the yard so the pet can hear the warning signal. The dog learns to associate the warning signal with the flag placements through training. Your pet will know that the flags can be slowly removed. Your pet will also learn that if they continue to ignore the warning alert and flags, they will be given a mild correction (a stimulation via the collar). Most dogs don't cross the hidden boundary after training; most dogs stop just before the warning signal to avoid being corrected.
We will help you to start the training and give support and instructions so that you can continue and strengthen the training. Your dog will go through the training sessions with you every day for approximately two weeks after their initial training. We will create a training plan that meets the needs of your pet. Call 800-289-8057.
If you are planning a new commercial development or you want to upgrade existing fencing call 800-289-8057. You can also send us an email at info@nufence.com.